And so it all began...
Makomotocykle company
MAKOMOTOCYKLE company was founded in August 2012 by Mariusz Makowski and Krzysztof Makowski. Our experience with motorcycles gathered over the years, to end as a joint project, which was established motorcycle service in Swarzędz, 49 Poznanska Street. In 2013 the service was moved to Poznań on 30 Koronkarska street.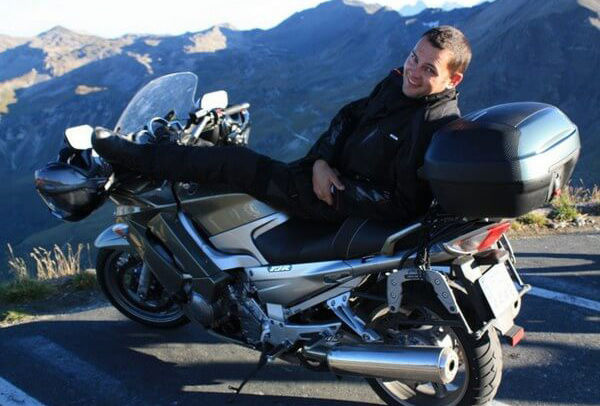 Mariusz Makowski
My adventure with motorcycles began in the days when my friend asked me to adjust the carburetor in Suzuki TS80 in 1992, in times when motorcycle meetings were held in Poznan every Tuesday around 17:00 on the Esso station at ul. Queen Jadwiga. Then attendance had barely 15 "moto-fricks" and we were a not very common phenomenon and distinguishing itself with its formidable, and it was around 1994. I was happy co-owner of the Yamaha XS 400 with my colleague from the carburetor. And so time passed in work and school from Monday to Friday, and in every spare moment, weekends and holidays we increased our machine counter. After some time, I was fortunate to ride bikes of different kinds from those fully plastic, bare and those with thick cubes on the rear wheel. In writing these few words about myself, I came to the conclusion that I sat in the saddle, some 250-300 thousand km, my teachers were: Świat Motocykli, motorcycle itself, street and colleagues.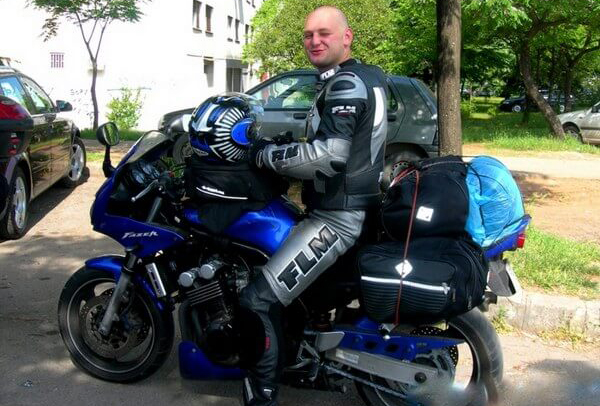 Krzysztof Makowski
My adventure with motorcycles began a little later due to the younger age and fit to the times when the older one was lucky enough to ride motorcycles of various kinds... The first rides i remember were on the TS 80 of this colleague from the carburetor. I remember that there was no joy end. Every since then I decided to hunt on all possible occasions to find something that just growls and has two wheels. My brother and his friends were followed within a radius of 10km from home and I overheard all their conversations on the topic appointment for some "riding" After some time, a breakthrough was riding a CBR 600F, and it was in the days when maniacs entered through the hole in the fence on Tor Poznan and rides bikes wearing a jacket with "windbreakers" and skiing gloves, it was around 2001r. And it happened ... I decided to buy my first motorcycle, Kawasaki GPZ 500S (obviously from my brother;)) I turn it into pieces and then put it back together and found that this is what I want to do in my life. I decided to deepen the motorcycle knowledge on my own and since 2006 I started working on the first motorcycle service in Poznan. But today I can boast of a work in several reputable motorcycle services, which allowed me to acquire the knowledge and trainings supported by companies such as Honda, Kawasaki, Suzuki, Yamaha, Triumph, Ducati. The experience gained during the work gave me comprehensive knowledge of professional servicing and skills ensurance. A further career I want to pursue together with my brother developing our company and providing for all of you Dear Motorcyclists Friends new quality of service in terms of servicing motorcycles.